Venue: Progesja | Capacity:
Check in time for VIP upgrades:
Scream: 4:45pm
Room 483: 2:15pm
Humanoid: 6pm
Kings Of Suburbia: 4:30pm
Early entry: 6:45pm
A couple of Room 483 and Scream packages are available on site through our concierges – @treehouseticket
Doors opening at 7pm
SETLIST: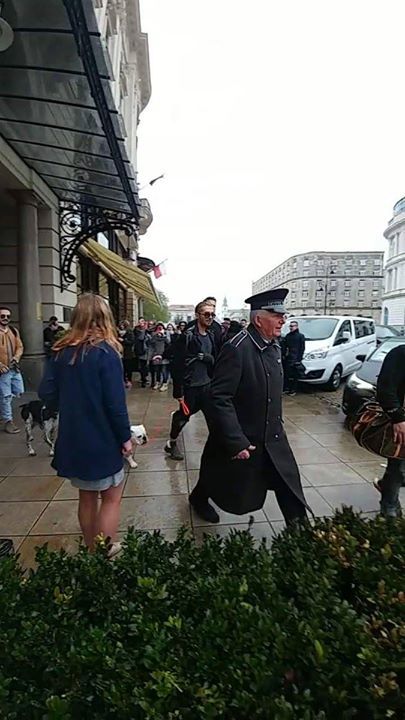 via @walkinheaven25
A person asked why they sell M&G and they don t give them away for free – @LuDunkel_TH
They (the twins) will be in Italy for Easter in a SPA – @LuDunkel_TH
No tour and no album for the next 5 years. I wanna die. – @LuDunkel_TH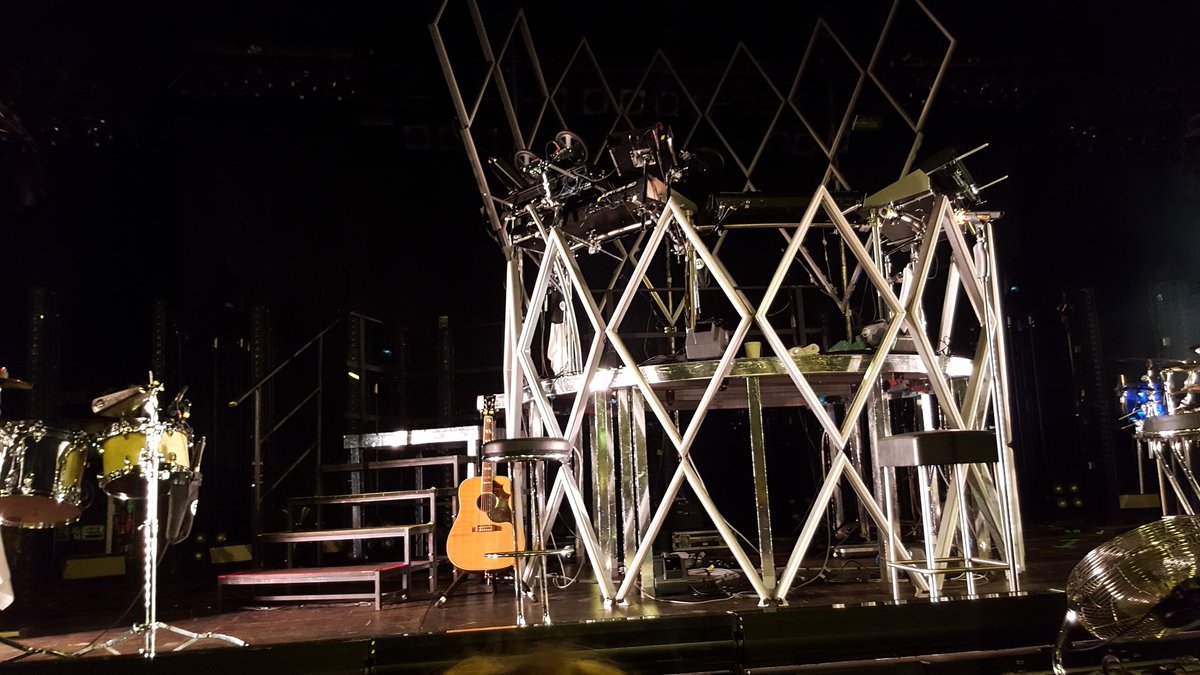 My dream is made I teached Tom how to say "My pussy is wet" in Polish and he repeat after me – @wiktoriakwapisz
Everyone sat down on Run, Run, Run for one part of the song and that was beautiful. – @Jula483
Some guy was constantly nagging about how Bill said 'Ahoy' but apparently that's not the right word in Polish or something
"What do you do when you have a broken heart?" "Party a lot and take loads of drugs"
Wouldn't it be better to give away M&Gs instead of having to pay for them?" Bill:(with a cute smile)"I love the paying situation"
3 fashion "trends" Bill doesn't want to see anymore in the future: fake fur/other exotic animals, flip flops with shorts and  fat people wearing leggings with ballerinas to make everything look more 'tight'.
Gustav all of a sudden said "kurva" (no idea what it means)
They were asked again why they don't sing in German and they said they don't want to.
"Are you ever going to play old songs again & why did you pick Black & DDM?" Bill: "No, we grew up, it doesn't feel right anymore"
"Describe this tour in 1 word?" Bill: "dreamy" Tom & Gustav: "special", Georg didn't answer.
"What do you do when the person you're in love with is standing right in front of you?" Bill: "I'm such a retard Tom always tries to help me and he's always making fun of me because I start blushing and I'm usually super shy"
Bill got asked about his favorite places in Berlin & he gave the same answer like the 20 other times he got asked that question
about the leggings thing: Tom said you should wear heels cause it works miracles. Bill said you should wear boots.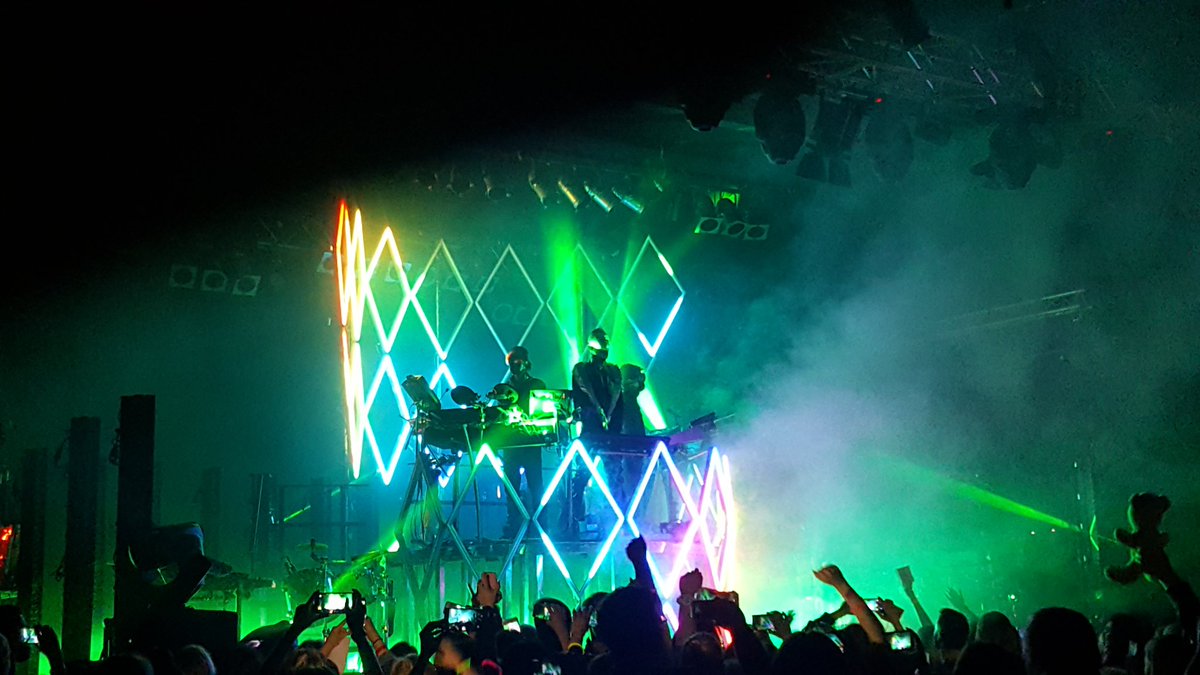 FULL GALLERY [credits to the owners]
https://t.co/q1VIl4zJoF #DMWarsaw pic.twitter.com/3As7DZy3m9

— vico (@vicorale_) April 12, 2017
https://t.co/UxfpaaX91O #DMWarsaw pic.twitter.com/xBjeFTDhhg

— vico (@vicorale_) April 12, 2017
https://t.co/UxfpaaX91O #DMWarsaw pic.twitter.com/OPRuGxlSlm

— vico (@vicorale_) April 12, 2017
https://t.co/UxfpaaX91O #DMWarsaw pic.twitter.com/nINsuOgRYQ

— vico (@vicorale_) April 12, 2017
😢 #DMWarsawhttps://t.co/ioTOGlKA3p pic.twitter.com/n5IXnUQAdJ

— vico (@vicorale_) April 12, 2017
https://t.co/pBDULQJ3pq #DMWarsaw pic.twitter.com/voExxgfmtE

— vico (@vicorale_) April 12, 2017
https://t.co/pBDULQJ3pq #DMWarsaw pic.twitter.com/xsG6vrtNX0

— vico (@vicorale_) April 12, 2017
https://t.co/pBDULQJ3pq #DMWarsaw pic.twitter.com/sA8gHpjT6h

— vico (@vicorale_) April 12, 2017
//platform.twitter.com/widgets.js
https://t.co/pBDULQJ3pq #DMWarsaw pic.twitter.com/M1tcXQcZJA

— vico (@vicorale_) April 12, 2017
//platform.twitter.com/widgets.js
https://t.co/pBDULQJ3pq #DMWarsaw pic.twitter.com/H8WidwLxjU

— vico (@vicorale_) April 12, 2017
//platform.twitter.com/widgets.js
I see you😏 #toll #DMWarsaw pic.twitter.com/qe2VPxfTCi

— $am | PJM💫 (@tomsdildo) April 12, 2017
//platform.twitter.com/widgets.js