Venue: Crocus City Hall | Capacity: 7500
Check in time for VIP upgrades:
Scream: 4:30pm
Room 483: 2:30pm
Humanoid: 5:30pm
Kings Of Suburbia: 4:20pm
SETLIST
The guys were asked if they are rely on feelings or minds, Tom said: on his dick. Bill said on his feelings and Georg said it depends
guys were asked if they have the same dreams. they said no,but they had them in childhood. and most of the time it were nightmares
during the m&g one girl told to Bill that she wants a baby from him. Bill was confused and said he don't want children right now And he has only Pumba.
Bill was asked if he takes drugs (she was worried about him) and he told that today he doesn't but when he was a teeanger he did
they were asked about how can they describe in one word the cities they were visited in Russia. Novosibirsk: cold, Ekaterinburg & Kazan: beautiful, StPrtersburg: Gorgeous, Moscow: parties
they were asked how they recover after concert night: Bill – make up & drinks lot of water
They are playing Girl Got A Gun on the soundcheck
She's drunk after playing with the guys today on the game "guess the song"
Funny moment on kos: Tom was playing a song on his guitar during the game & Bill didn't knew what is it so he asked Gustav
They told her to drink everything till it's empty and laught about that
All kos girls are totally drunk
during soundcheck Georg slapped Tom's ass
Bill said he likes the 1 book of HP cause H learns everything for the first time, everything is new & unexplored & it's magical. Bill likes Lord Voldemort obviously. Geo likes Dobby and Tom likes Severus Snape
The guys like to see beautiful drawings which fans gifted them. Expecially Bill
If Bill knew that he would die tomorrow – he would rob the bank
Tom spread his legs wide apart and put iPhone between them
Bill came to the M&G with champagne and a glass. Geo & Tom came with beer
The twins said they'd love to make tattoos with portraits of their dogs.

Bill also added that he'd love to make tattoo with portrait of his mother.

When she gave the drawings to Bill by another girl Bill looked at them for a long time. There was the drawing of Tom with the dog. Bill showed this drawing to Tom. The twins appreciated.

In the dressing room when Geo brought mediators & strings she said:Ooo (happy sound). Geo & Tom looked at her and also said 'Ooo'

When she came to the guys for the selfie Bill cleaned his jacket & asked to wait him a couple of seconds

During the M&G the guard came & said that they had only 15min left. Bill asked him in English what's the problem? Guard said: How do you do?

Bill likes to share with all people his personal experience in the form of songs. Bill tells all the revelations only to close friends & but to share with farms personal songs for him is normal

They were asked do they have the wall behind which they keep people until they get to know them better & started being friends. Bill said that he never plays by the rules and he doesn't have such kind of walls.

Geo said that he would like to return in time when he was 26-27 yo. And the twins – when they were 25. Cause it was a good time.  At first Bill said abt 23-24 yo. But then Tom interrupted him and said 25. So at the end Bill agreed with him.

The Q was abt drugs again. The twins said that their first time when they tried the drugs was at 12 yo. Because in the village where they lived there was nothing more to do.

The Q was why is Bill's skin looks so pure & gorgeous. He said that it's just natural beauty.  Then he laughed and said that he likes cream & mask for the face or spa. And started to advertise the Natalie Franz's products.
@forum_th_ru
#DMMoscow has started pic.twitter.com/JgKgApSMYC

— Tokio Hotel Wola (@THWonderland) April 26, 2017
#DMMoscow pic.twitter.com/ap2P4quOJl

— Heilig (@imustsmile) April 26, 2017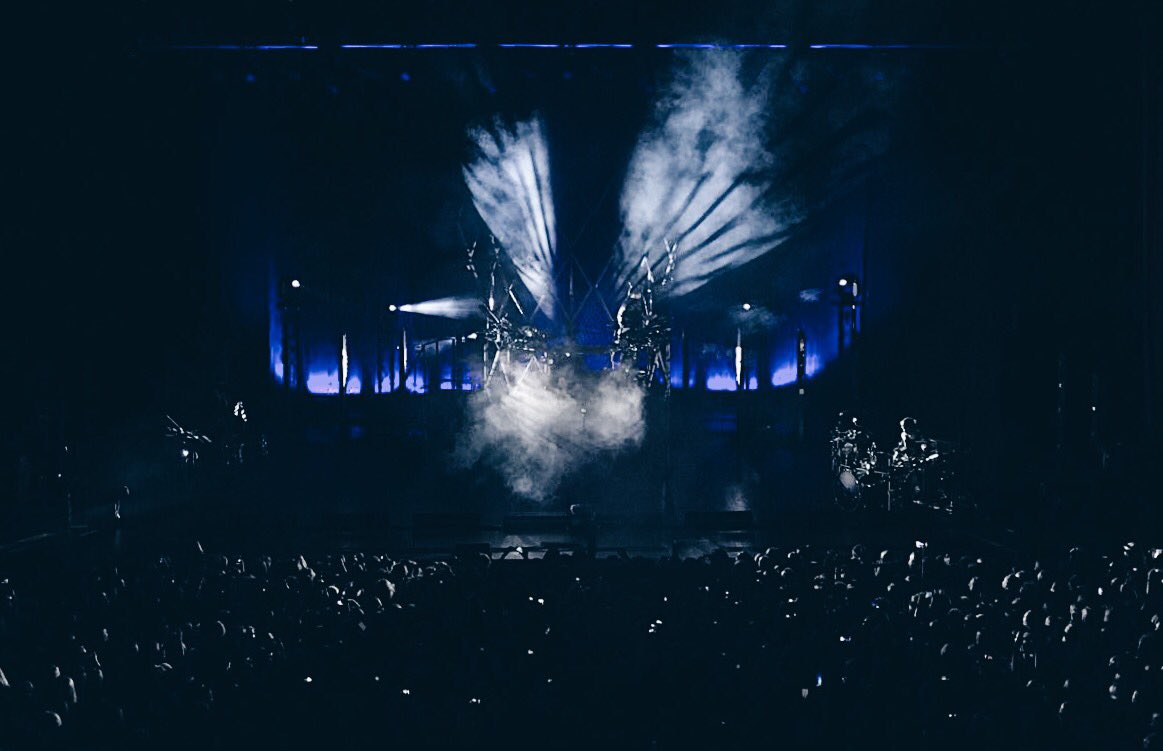 @THWonderland
FULL GALLERY [credits to the owners]
#DMMoscow #lwlyb pic.twitter.com/IqgYi05N7g

— Tokio Hotel Wola (@THWonderland) April 26, 2017
Том похож на всё ебущую собачку #DMMoscow pic.twitter.com/sXKzXgpE5w

— BlahBlahBlah (@curlyzz_s) April 26, 2017
#DMMoscow pic.twitter.com/lsEwhJwIAK

— Tokio Hotel Wola (@THWonderland) April 26, 2017
#DMMoscow better pic.twitter.com/4ZZ2yKqRtC

— Tokio Hotel Wola (@THWonderland) April 26, 2017
https://t.co/eOGLSRK9Wl #DMMoscow pic.twitter.com/F1SSjJxr1r

— vico (@vicorale_) April 26, 2017
https://t.co/Mb64za4jPV #DMMoscow pic.twitter.com/oAufNvFDEx

— vico (@vicorale_) April 26, 2017
#DMMoscow RRR pic.twitter.com/t1tonmvCBx

— ㅤ (@staceylisting) April 26, 2017
#DMMoscow RRR pic.twitter.com/t1tonmvCBx

— ㅤ (@staceylisting) April 26, 2017
#DMMoscow
Black full video pic.twitter.com/PHA9OjC0f5

— ㅤ (@staceylisting) April 26, 2017
#DMMoscow automatic pic.twitter.com/NqvrJcwgAp

— Tokio Hotel Wola (@THWonderland) April 26, 2017
 Gustav did the wave – @Mimearfer
https://t.co/xhJBmaJ3ah #DMMoscow pic.twitter.com/rIMsvjOPNd

— vico (@vicorale_) April 26, 2017
Black! #DMMoscow pic.twitter.com/ZXY0hdS5kN

— VivyIsNotOk (@Ink_Stained_) April 26, 2017
Feel It All #TokioHotel #DMMoscow https://t.co/xp47UDH1RX pic.twitter.com/Iz8mlPELot

— Dream Machine 🎤 (@TH_Kings) April 26, 2017
https://t.co/58lAof96V6 #DMMoscow pic.twitter.com/c6PugDma5M

— vico (@vicorale_) April 26, 2017
For all my Tom girls! #DMMoscow pic.twitter.com/BcRZcfFdbN

— VivyIsNotOk (@Ink_Stained_) April 26, 2017
Easy and Tom Kaulitz in a tank top again #DMMoscow pic.twitter.com/sFsU8TRIs1

— VivyIsNotOk (@Ink_Stained_) April 26, 2017
Досвидос #DMMoscow pic.twitter.com/gsmU9C60vP

— Hurricane (@i_need_you_so) April 26, 2017
The end of the show #DMMoscow pic.twitter.com/LXXMAjos6p

— forum.tokiohotel.ru (@forum_th_ru) April 26, 2017
#dmmoscow pic.twitter.com/6W5XdnVkKB

— Honest Liar (@Icanteraseyou_) April 26, 2017
Moscow was on fire! #DMMoscow pic.twitter.com/be33uSoIQt

— Helena (@hell_black) April 26, 2017
DAMNhttps://t.co/QE2LGcz3jg #DMMoscow pic.twitter.com/i75XkKNqXL

— vico (@vicorale_) April 26, 2017
https://t.co/TztSJ5rgCB #DMMoscow pic.twitter.com/ERPqQ7XqMk

— vico (@vicorale_) April 26, 2017
https://t.co/8c7lbIzas5 #DMMoscow pic.twitter.com/KmQl322zwT

— vico (@vicorale_) April 26, 2017
OH GODhttps://t.co/Vl3viueiPT #DMMoscow pic.twitter.com/rporTCozmi

— vico (@vicorale_) April 26, 2017
https://t.co/1gopuOp7RJ #DMMoscow pic.twitter.com/RNNEiPcg9P

— vico (@vicorale_) April 26, 2017
#DMMoscow
🎤Darkside of the Sunhttps://t.co/Alq6O60zlD pic.twitter.com/B7FfeDt4Ai

— TokioHotel SU (@forumthsu) April 26, 2017
#DMMoscow
🎤 Durch den Monsunhttps://t.co/Cvx2JSPkYO pic.twitter.com/A2zMEeCUP2

— TokioHotel SU (@forumthsu) April 26, 2017
When a fire starts to burn🔥 #DMMoscow pic.twitter.com/q3GWXz9AAv

— Honest Liar (@Icanteraseyou_) April 26, 2017
Жива и мертва одновременно #DMMoscow pic.twitter.com/cFdDcHwfbq

— Honest Liar (@Icanteraseyou_) April 26, 2017
По традиции #DMMoscow pic.twitter.com/fzVUKBWJOj

— Honest Liar (@Icanteraseyou_) April 26, 2017
Маченька поет )))#DMMoscow #billkaulitz #tomkaulitz #georglisting @tokiohotel @billyisnotok pic.twitter.com/odtEQL7u0x

— Иманка (@odinokiy_feniks) April 26, 2017
Надо ли говорить, что я счастлива, как ненормальная?
Обожаю их просто безумно ❤️#dmmoscow #durchdenmonsun #tokiohotel pic.twitter.com/Xu2ogdAHBE

— Отельный Синдром (@AnicaChubockey) April 26, 2017