Last show for this first leg of Dream Machine World Tour.
Venue: Arena Hall| Capacity: 1500
Check in time for VIP upgrades:
Scream: 4:45pm
Room 483: 3pm
Humanoid: 6pm
Kings Of Suburbia: 4:15pm
SETLIST
Bill is super happy about his new Gucci shoes, he asked "Aren't they beautiful?"
About waiting for the photos for 3 weeks: Natasha said: "who told you that nonsense?" the photos will be in a couple of days
organization is super awful
stage isn't ready yet
Scream VIPs aren't inside yet
Gustav didn't do the wave
Probably vip Humanoid won't have their scarfs today because the stuff didn't get the merchandise boxes. Maybe only the posters. Humanoid won't get their scarfs because there were problems with customs and the boxes stay in Paris. Fans will get it via mail
@forum_th_ru
What do they like the most: flying on the planes or going by tourbus? They prefer tourbus cause they can't sleep well on planes
@tokiohotelua
Someone asked if they miss kindergarten, they all said they miss it a lot, Bill said he misses that innocence and pureness. He also added that the best feeling is experiencing things for the first time, he'd like to experience certain things again. Tom said to Bill 'you were really dumb in kindergarten' and Bill just shrugged
One of the sexual question was about role play, Bill said he never tried but it could be interesting after being together for Long to spice it up..he believes in always being yourself even when it comes to sex but he admitted he has 1 roleplay fantasy
Bill said that the plan for the next days is to rest, spend some time with their family and most importantly get Pumba Also, they'll shoot the two music videos in Germany and may is gonna be a busy month, but they have holidays in June
– @Ink_Stained_
They find Marilyn Manson a cool and unique artist.
Sometimes Bill wants to have long hair again when he's on stage.
Bill won't tell us his sexual fantasy on role play :c
Speaking abt being a superhero, Georg asked who was J.Alba in a movie Fantastic 4. People said – Invisible Woman. Tom joked: Ja, Georg wants to be an invisible WOMAN indeed. He's already had a pussy!
Tom said the name Devil would suit Bill's dog Pumba better.
Bill wants to be Spider Man, Tom – Iron Man, Gustav – Cinderella.
Abt Russian girls differ from others: Tom said Russian girls prefer shadow eyes and have strongly marked main role. It sounds like in Russia girls have much more power than males. Kinda matriarchy.
@THCVK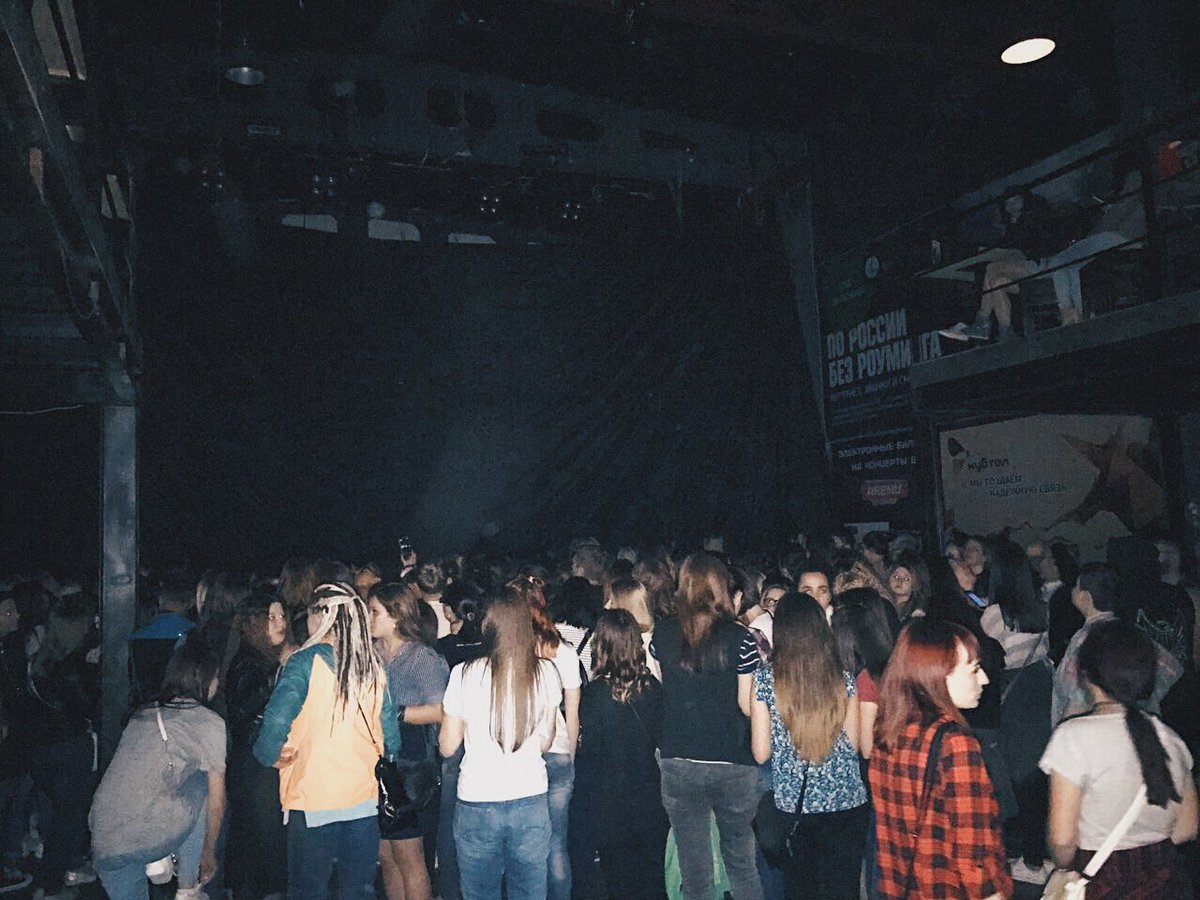 @THWonderland
FULL GALLERY [credits to the owners]
https://t.co/GlFcCuQX5n #DMKrasnodar pic.twitter.com/GAH9LaWqX4

— vico (@vicorale_) April 29, 2017
https://t.co/GlFcCuQX5n #DMKrasnodar pic.twitter.com/9ZikJUBqHo

— vico (@vicorale_) April 29, 2017
https://t.co/GlFcCuQX5n #DMKrasnodar pic.twitter.com/PJ2SylaM1y

— vico (@vicorale_) April 29, 2017
#DMKrasnodar pic.twitter.com/46BkYYTFWZ

— Tokio Hotel Wola (@THWonderland) April 29, 2017
https://t.co/GlFcCuQX5n #DMKrasnodar pic.twitter.com/jJdd5jkEcF

— vico (@vicorale_) April 29, 2017
https://t.co/GlFcCuQX5n #DMKrasnodar pic.twitter.com/qwkpNX8fjX

— vico (@vicorale_) April 29, 2017
https://t.co/PGVLZ0tTQC #dmkrasnodar pic.twitter.com/Avut2bxr0t

— vico (@vicorale_) April 29, 2017
#DMKrasnodar #ggag – really great atmosphere today pic.twitter.com/tW1QcBTmHH

— Tokio Hotel Wola (@THWonderland) April 29, 2017
#dmkrasnodar Monsun pic.twitter.com/Odsc8pkqkP

— Tokio Hotel Wola (@THWonderland) April 29, 2017
#dmkrasnodar pic.twitter.com/4QxpfxHy30

— SashаMurashkina (@SashaMurashkina) April 29, 2017
Beautiful goodbye: Stop, babe in #DMKrasnodar
by https://t.co/rjhqk5jJ6L pic.twitter.com/dHRhBuL4NH

— forum.tokiohotel.ru (@forum_th_ru) April 29, 2017
#DMKrasnodar pic.twitter.com/q9ix50xIzo

— whatthefuck (@koksheykina) April 29, 2017
#DMKrasnodar #IGStories @hl.congreave pic.twitter.com/JEUkvVfdlg

— Alice Kaufmann (@xAliceKaufmannx) April 29, 2017
#DMKrasnodar #DreamMachineWorldTour #TokioHotel @tokiohotel pic.twitter.com/JYIjpiSMYt

— third weasley twin (@third_weasley) April 29, 2017
#DMKrasnodar #DreamMachineWorldTour #TokioHotel @tokiohotel pic.twitter.com/pMILZjrS3e

— third weasley twin (@third_weasley) April 29, 2017
#DMKrasnodar #DreamMachineWorldTour #TokioHotel @tokiohotel pic.twitter.com/9whdwHLxcN

— third weasley twin (@third_weasley) April 29, 2017
Bill's speechhttps://t.co/Qoj4bi72CB #DMKrasnodar pic.twitter.com/ydJaROGvH6

— vico (@vicorale_) April 29, 2017
https://t.co/r855ulGyPY #DMKrasnodar pic.twitter.com/MXkQueU4zz

— vico (@vicorale_) April 29, 2017
CCS toll for the last time 😭😭 #dmkrasnodar pic.twitter.com/NBb31NWIrb

— VivyIsNotOk (@Ink_Stained_) April 30, 2017
Bill's speech 😭#DMKrasnodar pic.twitter.com/mFrPvUIheM

— Serce Nie Śpi ♡ (@_ifollowrivers) April 30, 2017
#DMKrasnodar последний раз took me tanzen pic.twitter.com/YuUEJoCX6M

— Honest Liar (@Icanteraseyou_) April 30, 2017
#DMKrasnodar pic.twitter.com/cPaq2CBH8B

— Honest Liar (@Icanteraseyou_) April 30, 2017